In this article you're going to learn why your cat is peeing on your boyfriends clothes
You'll learn how you can stop this behavior
And I'll also reveal this awesome guide that will help you stop your cat from spraying and using the litter box
So if you're tired of your cats behavior of peeing on clothes especially on your boyfriends
Then you're going to love this article, here's what we cover…
Medical conditions.
Stress.
Your cat may be trying to show affection for your boyfriend (strangely).
Marking territory.
Or jealousy!
Sound good?
Let's get started…
DISCLOSURE: https://catloverhere.com/ is reader supported so if you buy any products featured on this site I may earn an affiliate commission. As an Amazon Associate I earn from qualifying purchases. Read my full disclosure here.
If your cat is suddenly peeing on your boyfriends clothes then this is something I can empathise with as a few years back I started seeing a new partner and my cat decided to pee on any clothes they left laying around which was crazily embarrasing.
I scoured the internet for answers and found very little good advice until I stumbled across this eBook that showed me how to solve the problem for good with very little effort, it's called Cat Spray Stop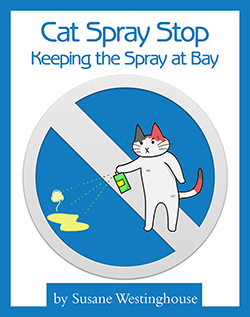 What's Causing Your Cat To Pee On Your Boyfriends Clothes
Cats will pee outside of the litter box to communicate to you
It's their way of communicating telling you something is wrong
Medical Condition 
The first thing you should do when this happens is to take your cat to the vets
You want to make sure your cat is healthy and nothing medically is causing this peeing outside the litter box
One of the most common problem a cat would pee other than the litter box is UTI which is urinary tract infection, this will cause your cat to avoid using the litter box
Alpha Paw – Color Changing Genius Litter
It's a natural cat litter that monitors your cats health by containing an indicator that changes colour when abnormalities in your cats urine are detected.
Alpha Paw - Genius Cat Litter, 5-Color Health Indicator, Odor Eliminating, Non-Stick, Lightweight Crystals, Non-Clumping, High Absorption, Unscented, 6 Lbs
PRIME & REVOLUTIONARY CAT LITTER: Genius Litter is a revolutionary natural cat litter that monitors your cat's health. This premium item contains an indicator that responds to deviating values in the urine such as blood, alkaline, bilirubin, or abnormal PH levels.
SUPER ABSORBENT: Our non-clump crystal sand cat litter allows urine or pee to be absorbed in seconds, the easiest way to keep your catbox fresh all day long. Plus, cleaning the litter box is quick and easy because it stays dry, leaving no trace. Best of all - no odor - making Alpha Paw cat supplies a great choice for multi-cat families.
LOW-TRACKING: Our natural cat litter refill items do not contain perfume and will not stick to your cat's paws, preventing any unhealthy licking or messy house tracking. It is all natural, hypoallergenic, contains no chemicals and no additives added, safe for you and your cat or kitten.
BEST ODOR CONTROL: Help keep the litter box area neat and ready to use for your furry four-legged friend with Genius Litter. This scoopable cat litter stays ultra-clean even after weeks of scooping, creating a more inviting and better smelling litter box.
TRUSTED BRAND: We only want the best for your furry companion, and we are committed to helping them live happier, healthier, and longer lives. Your pet is special and worth it, which is why we design honest, high-quality products curated by pet parents, for pet parents.
Marking Their Territory 
If your boyfriend has just started to come over and is new to your cat then this could be a reason
Why?
Cats are very territorial and as soon as they think their territory is being invaded they will pee on things to show that this is mine
You see, your cat is not used to the smell of your boyfriend – it's not familiar
So in order to make it familiar they will pee on their clothes to make it smell like them
One thing you can do is just make sure your boyfriends clothes is hanged somewhere or put in a place where your cat cannot get to
Another thing you can do is mix your clothes with your boyfriends as your scent will rub off onto your boyfriends clothes
This will show your cat that having your boyfriend over is okay
Another reason why your cat may pee on your boyfriends clothes is stress
Stress 
Yep, cats can get stressed too
And if your boyfriend coming over is something new then this can cause your cat to get stressed out
When a cat is stressed they will mark their territory or pee outside the litter box
Your boyfriend coming over could mean a change of routine for your cat
Or maybe your cat is not getting that much attention she used to
So because of this your cat may start peeing on your boyfriends things instead of using the litter box
Jealousy 
Yeah! Your cat can get jealous too
You should be honored because she's jealous that you're spending time with your boyfriend!
How do you solve this?
Just make sure you carry on showing your cat love and affection
Introduce your boyfriend slowly
And give your cat some time to accept the new man
The Smell Of Cat Urine
What do I mean by this
If your cat has peed on your boyfriends clothes already and is doing it again
This could mean the clothes still smells of cat urine
It may not smell to you after you've washed it but your cats sense of smell is much better than us humans
What you use to clean the smell of cat urine is important
I would recommend using Rocco & Roxie
This cat urine remover will remove the smell completely
You can check out my review of this urine remover by clicking the link below
Rocco & Roxie Cat Urine Odor Eliminator Review 
The Litter Box Is Dirty 
Another reason why your cat is not using the litter box is because of the litter box itself
If the litter tray is dirty then your cat will not use it
Think about it – you wouldn't want to use a washroom that is filthy right?
Same goes for your cat too
Make sure the litter box is always clean, which can be made easier by auto-cleaning litter boxes…
Robotic Self Cleaning Litter Boxes
With these self cleaning litter boxes your cats box will always be clean and therefore it will increase the chance that they use it, see how these work here…
Sale
Bestseller No. 1
Omega Paw NRA15 Self Cleaning Litter Box Regular Size,Grey
THERE IS A NEWER VERSION OF THIS ITEM THE NRA15-V5.0
Easy to use
Cleans in seconds. Clean litter drops back into the pan while the waste deposits into a convenient pull-out tray for quick and easy disposal
Does not require electricity, liners or filters
Suitable for small to Medium cats
Sale
Bestseller No. 2
Omega Paw EL-RA15-1 Elite Roll 'n Clean Litter Box Regular
SELF CLEANING ELITE LITTER BOX REGULAR with extra features including integrated Litter Step, Chrome Plated Locking Clips and Accents and signature Midnight Black Color
PATENTED SELF CLEANING SIFTING GRATE separates waste from clean litter depositing waste in convenient pull out tray no scooping required!
FEATURES INTEGRATED LITTER STEP The litter step is designed to catch and contain litter from cats paws. No need for liners, filters or wall plug-in
STRONGER IMPROVED CLIP DESIGN The Elite features the newer stronger clip design, with the added bonus of chrome plating. STRONGER MORE DURABLE MATERIAL The newer versions of the Roll 'n Clean litter box feature stronger more durable material and a stronger sifting grate.
PROUDLY MADE IN CANADA
Sale
Bestseller No. 3
Pet Zone Smart Scoop Automatic Litter Box (Self Cleaning Litter Box, Cat Litter Box with No Expensive Refills) [Hands-Free, Easy to Clean Waste Disposal Litter Box, Works with Clumping Cat Litter]
HANDS-FREE WASTE DISPOSAL - Self cleaning cat litter box with a smart sensor for triggered activation of cleaning cycle. Includes one-month supply of no-touch plastic cat litter bags to use with your cat litter box. Great alternative to traditional cat litter boxes.
MESS AND ODOR CONTROL - Automatic cat litter box with angled deflector with fins and raised height ensures cat litter clumps stay inside cat litter box litter pan. Cat odor is eliminated with carbon zeolite technology in this automatic litter box. For best results, use lightweight cat litter or less dense cat litter.
CONVENIENT, COST-EFFECTIVE, EASY TO CLEAN - Being able to choose your favorite lightweight clumping cat litter reduces waste making this litter box much more budget friendly. No need to buy specialized or costly crystal cat litter for your large litter box. Other leading self cleaning litter box and automatic litter box can cost $600.00 annually in refills for one cat. Easy disassembly for cleaning and maintenance with modular components. Clean with pet-friendly soap and water.
QUIET - Four times quieter than other leading brands of cat litter box automatic self cleaning with no household disruption for your cats or you. Perfect self cleaning litter box for up to 2 cats.
CUSTOMER CARE & WARRANTY - One-year limited warranty on your electronic automatic cat litter box. Your automatic litter box ships in brown drop-ship box. Not recommended for kittens under 6 months
How To Stop Your Cat Peeing On Boyfriends Clothes And Use The Litter Box
The simple solution is to make sure your boyfriends clothes is hanged up
Or put away somewhere your cat can't get to
That way there is no chance your cat can pee on his clothes again
If your cat is stressed then make sure you show your cat love and affection
Try to stick to that same routine you had before your boyfriend came over
Continue to show your cat love and affection and make sure this never changes
It does take time and patience but soon your cat will accept your boyfriend
Your just gotta give your furbaby time
If the problem persists or your cat starts pee elsewhere in the house then it could be a deeper problem
The last thing you want is your boyfriend to have enough of your cat and talks about getting rid of her
Because trust me it can happen
I remember when my cat used to pee everywhere in the house – my family started to say to get rid of Tigger
Like that would ever happen
But it's not nice to hear these things right
That's why it's important to understand why your cat is not using the litter box 
And then solving this problem
I know it can become overwhelming
Which is why you need a system to follow
A step by step guide that will teach you and show you the way of stopping this behavior
This is where the guide comes in called Cat Spray Stop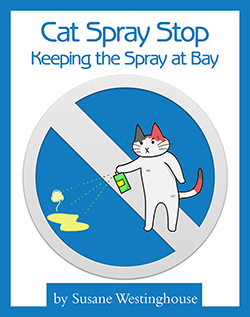 I personally bought this guide myself as you'll see here from the screenshot…
This guide is a easy to follow step by step system teaching you how to get your cat to use the litter box
You'll learn things you won't find over the internet
The best part?
It's all in one place
When you look for answers over the internet then it can become really overwhelming
This website is saying to do this and then another website says don't do that but do this
It gets confusing
With this guide  it's all in one place which makes it easier for you to understand
Summary of Why Your Cat Pees On Your Boyfriends Clothes
Your cat is not peeing out of spite 
When your cat stops using the litter box it's their way of communicating with you
In this article you learnt the different reasons why your cat may be peeing on your boyfriends clothes
The first thing is to take your cat to the vets to make sure there's nothing wrong medically
If you go through them and then see what works that will hopefully put a stop to this behavior
You should try to keep your boyfriends clothes out of sight so your cat cannot pee on them
If your cat does pee on his clothes then make sure you clean it properly using Rocco & Roxie preferably
Whatever you do, don't shout at your cat or get angry
This will just make things worse
It can take time for your furbaby to get used to your boyfriend
If your cat is stressed at you're shouting at her – this won't help at all
Understand your cat and be patience.
And don't forget if nothing is solving this problem them definitely check out the guide called Cat Spray Stop as it worked well for me personally…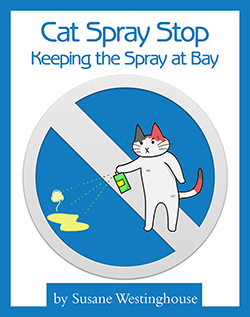 Related Article: Stop your cat peeing in the laundry basket
Related Article – Cat Peeing On Dog Bed 
Last update on 2022-11-24 / Affiliate links / Images from Amazon Product Advertising API