In this article you're going to learn how you can stop your cat from peeing in your shoes
You'll discover why they are doing 
How you can stop it 
The best part? 
I'm going to reveal to you a awesome guide that teaches you via a step by step system that you can follow to get your cat to use the litter box 
Here are some reasons why your cat pees on your shoes…
Stress.
Medical Conditions.
Marking territory.
They miss you.
So if you're tired of your cat peeing outside the litter box and in your shoes then you're going to love this article as we'll explore all these items and more in-depth so you can diagnose then resolve the issue.
Sound good? 
Let's get started! 
DISCLOSURE: https://catloverhere.com/ is reader supported so if you buy any products featured on this site I may earn an affiliate commission. As an Amazon Associate I earn from qualifying purchases. Read my full disclosure here.Why Does My Cat Pee In My Shoes?
If your cat is peeing on your shoes then I recommend you take action immediately to stop this behaviour or it will spiral out of control.
When my cat started to pee all over my shoes (and elsewhere in the house) I discovered an eBook called Cat Spray Stop and amazingly the techniques taught in it actually stopped the cat peeing in my shoes and elsewhere…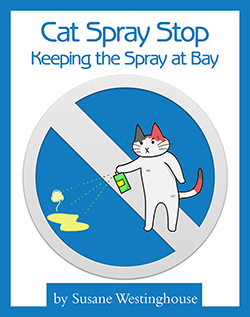 It really is quite an emotional moment when you find that your beloved cat has peed in your shoes!
It certainly takes your relationship to another level  – especially if the shoes were your best or favorite.
I love my Lacoste shoes – How about you? What shoes did your cat pee in? Let me know in the comments below 
Now, it could be said that you should not have left your shoes lying around, but nevertheless you must now have deep rooted concerns as to why your cat has done this – especially if you recall reading somewhere that cats do such things out of spite.
Rest assured, your cat did not use your shoes in preference to their cat litter tray because they were mad at you, but there are several possible reasons that they did what they did.
It is important that you understand the reason why, not only because you do not want the same thing happening again, but because you care about your cat and you realize that they might be trying to tell you something…
That way you can help your cat and stop this behavior too
It's out duty as cat parents right
There are several reasons why your cat is not happy. 
Let's take a look at some of the reasons
Could Your Cat Be Stressed?
Cats are most definitely creatures of habit and do not like changes in their lives.
If you haven't made a huge change such as having a baby, introducing a new cat or dog to the family, or have just moved house, there are many other things that can cause your cat to feel stressed.
How To De-Stress A Cat
These can help de-stress and reduce anxiety in cats…
Cat Calming Diffuser & Pet Anti Anxiety Products - Feline Calm Pheromones Plug in & Cats Stress Relief - Relaxivet Comfort Helps with Pee, New Zone, Aggression, Fighting with Dogs & Other Behavior
✅ VET-RECOMMENDED TO KEEP YOUR CAT CALM + RELAXED - Pet Calming anti anxiety & stress relief products have been vet-reviewed and are vet-recommended to have a full spectrum phermone effect on your pets nerves, support brain function and maintain a calm aggression. This unique product is a sedative supplies for cats, it provides deep sleep for your pet, soothes nerves and causes relaxation leading to sleep

✅ DRUG-FREE SEDATIVES FORMULA : The cat calmer plug in emits a copy of the harmony marker pheromone. This allows cats to feel at ease and maintain a harmonious connection with one another.
✅ CORRECTION PROBLEMATIC BEHAVIOR: Effective for 90% of cats to reduce fighting with dog, scratching, urine marking, stop peeing, spraying, hiding, and other behavior among multi cats and kitten in the house.
✅HOW TO USE: The air diffuser kit covers an area of up to 700 square feet for 30 days of use. After that, you need to replace the oil refill. Plugin upright into a wall outlet with vents facing up and never into power strips. Unsafe use can cause the diffuser's increase odor or leak.
✅ FIRST EFFECT: For best aid, keep the diffuser connected for at least 7 days at all times. The classic refills are best replacement collar, travel spray, treats, deterrent, vest, capsules, feli, tablets, way, pills.
There is in fact a long tick list to check through to find the cause of the problem and these include moving your furniture around so that your cat has lost a favorite snoozing place or they doesn't like the new layout as they can't walk easily from room to room without having to walk around furniture.
Changing Your Cat Litter Brand Can Cause Stress
Did you change the position of their cat litter tray or did you dare to change the brand of cat litter – cats have a very strong sense of smell so they can tell from 20 paces that you have!
Have you by any chance used a lemon-scented cleaner to wipe out the cat litter tray?
Cats dislike the scent of lemon and your cat may have been making a 'silent protest' at its use.
Clean out the litter tray using an unperfumed cleaner or an enzyme cleaner and fill it with the usual brand of cat litter and life should revert to normal.  
Unscented Cat Litter Brands
Sale
Bestseller No. 1
Fresh Step Simply Unscented Lightweight Clumping Cat Litter, 15.4 Pounds (Package May Vary)
ODOR CONTROL CAT LITTER: This Fresh Step Litter controls odors naturally with activated charcoal and no additional fragrance.
CLUMPING LITTER: Fight litter box odors with our easy to scoop, clumping unscented clumping clay cat litter
LOW DUST LITTER: For cleaner surfaces and clearer air, we developed a low dust formula
SCOOPABLE KITTY LITTER: Make cleaning easy with ClumpLock technology that absorbs liquid and forms tight clumps leaving behind no stinky crumbles
FRESH STEP LIGHTWEIGHT CAT LITTER: This unscented Fresh Step cat scoopable litter is created with your cat's health and happiness in mind in a lightweight formula that's easier to lift, pour, and store
Bestseller No. 2
Cat's Pride Max Power Clumping Clay Multi-Cat Litter 15 Pounds
Max Power 10-Day Odor Control – patented formula works immediately to trap and eliminate odors. Unscented – does not contain perfumes or dyes, so it's great for sensitive kitties and households
Strongest Clumps – tight, hard, no mess clumps are easy to scoop and dispose
99% Dust Free – breathe easy and keep floors clean
25% Lighter+ – easy to pour and store compared to traditional clumping litters
15 lb jug provides the same uses as a traditional 20 lb jug of clumping litter
Bestseller No. 3
Dr. Elsey's Premium Clumping Cat Litter Ultra Uncented | 99.9% Dust-Free, Low Tracking, Hard Clumping, Superior Odor Control & Natural Ingredients, 40 Pound (Pack of 1)
PREMIUM QUALITY: A combination of premium texture and granule size made with 100% bentonite clay for maximum clumping creates litter particles that are just the right size.
LOW DUST: Ideal for cats and owners who suffer from allergies with a 99.9% dust-free and hypoallergenic litter formulation.
HARD CLUMPING: Hard clumping medium grain clay helps prevent moisture from reaching the bottom of the tray and forms hard clumps that won't break down, making it easier to scoop.
SUPERIOR ODOR CONTROL: Formulated for single or multi-cat households with natural ingredients to keep your home smelling clean and fresh between litter box cleanings.
LOW TRACKING: A unique formulation of medium grain clay helps keep litter in the box where it belongs.
You can check out my article How to calm a stressed cat down 
Your Cat Has Medical Conditions
It's quite possible your cat has medical conditions such as a UTI (Urinary Tract Infection) that they are trying to get your attention for, take them to the vet to find out.
UTI's in cats can be serious and must be treated.
In future you can be 100% sure if your cat is ill or not with the correct litter brand that will actually inform you of infection…
Alpha Paw – Color Changing Genius Litter
It's a natural cat litter that monitors your cats health by containing an indicator that changes colour when abnormalities in your cats urine are detected, see more here…
Alpha Paw - Genius Cat Litter, 5-Color Health Indicator, Odor Eliminating, Non-Stick, Lightweight Crystals, Non-Clumping, High Absorption, Unscented, 6 Lbs
PRIME & REVOLUTIONARY CAT LITTER: Genius Litter is a revolutionary natural cat litter that monitors your cat's health. This premium item contains an indicator that responds to deviating values in the urine such as blood, alkaline, bilirubin, or abnormal PH levels.
SUPER ABSORBENT: Our non-clump crystal sand cat litter allows urine or pee to be absorbed in seconds, the easiest way to keep your catbox fresh all day long. Plus, cleaning the litter box is quick and easy because it stays dry, leaving no trace. Best of all - no odor - making Alpha Paw cat supplies a great choice for multi-cat families.
LOW-TRACKING: Our natural cat litter refill items do not contain perfume and will not stick to your cat's paws, preventing any unhealthy licking or messy house tracking. It is all natural, hypoallergenic, contains no chemicals and no additives added, safe for you and your cat or kitten.
BEST ODOR CONTROL: Help keep the litter box area neat and ready to use for your furry four-legged friend with Genius Litter. This scoopable cat litter stays ultra-clean even after weeks of scooping, creating a more inviting and better smelling litter box.
TRUSTED BRAND: We only want the best for your furry companion, and we are committed to helping them live happier, healthier, and longer lives. Your pet is special and worth it, which is why we design honest, high-quality products curated by pet parents, for pet parents.
Your Cat Is Missing Your Company
If you cat is wanting your company, your shoes smell very strongly of you and are thus attractive to your cat.
The next best thing to having your company is to make your shoes theirs – and this is done by marking them as their territory.  
Whilst their action might not endear your cat to you, they are limited in how they can communicate how they are feeling.
Try and give your cat some play or cuddle time at approximately the same time each day and you well well find that they are really enjoying the extra attention and are quite happily using their cat litter tray every time.
It's important to spend as much time as you can with your furbaby
If you want some ideas on what fun things to do with your cat why not check out my article
Fun things to do with your cat at home 
Your Cat Is Marking Their Territory.
Cats of both sexes often mark their territory in one of two ways either by reversing against a vertical surface and spraying or by peeing on a flat surface, towels, clothes – or shoes.
There are several reasons for this and the first is that your cat could have a urinary tract infection (UTI).
When this happens, they associate using their cat litter with pain and will pee somewhere else. 
It is well worth getting your cat checked out by your Vet. If a UTI is found then some antibiotics should soon have your cat feeling really good again.
Unneutured cats do like to mark their territory and also if your cat is feeling insecure  they will do so too – but this can be rectified with cuddles.    
The Cats Litter Box Is Soiled
Cats will not use a soiled litter box so will instead seek somewhere else to pee, and it could be your shoes unfortunately.
So be sure to clean the cats litter box regularly as soon after it's pee'd as possible to avoid this.
If you're out at work all day and can't really control this consider a Robotic Litter Box…
Sale
Bestseller No. 1
Omega Paw NRA15 Self Cleaning Litter Box Regular Size,Grey
THERE IS A NEWER VERSION OF THIS ITEM THE NRA15-V5.0
Easy to use
Cleans in seconds. Clean litter drops back into the pan while the waste deposits into a convenient pull-out tray for quick and easy disposal
Does not require electricity, liners or filters
Suitable for small to Medium cats
Sale
Bestseller No. 2
Pet Zone Smart Scoop Automatic Litter Box (Self Cleaning Litter Box, Cat Litter Box with No Expensive Refills) [Hands-Free, Easy to Clean Waste Disposal Litter Box, Works with Clumping Cat Litter]
HANDS-FREE WASTE DISPOSAL - Self cleaning cat litter box with a smart sensor for triggered activation of cleaning cycle. Includes one-month supply of no-touch plastic cat litter bags to use with your cat litter box. Great alternative to traditional cat litter boxes.
MESS AND ODOR CONTROL - Automatic cat litter box with angled deflector with fins and raised height ensures cat litter clumps stay inside cat litter box litter pan. Cat odor is eliminated with carbon zeolite technology in this automatic litter box. For best results, use lightweight cat litter or less dense cat litter.
CONVENIENT, COST-EFFECTIVE, EASY TO CLEAN - Being able to choose your favorite lightweight clumping cat litter reduces waste making this litter box much more budget friendly. No need to buy specialized or costly crystal cat litter for your large litter box. Other leading self cleaning litter box and automatic litter box can cost $600.00 annually in refills for one cat. Easy disassembly for cleaning and maintenance with modular components. Clean with pet-friendly soap and water.
QUIET - Four times quieter than other leading brands of cat litter box automatic self cleaning with no household disruption for your cats or you. Perfect self cleaning litter box for up to 2 cats.
CUSTOMER CARE & WARRANTY - One-year limited warranty on your electronic automatic cat litter box. Your automatic litter box ships in brown drop-ship box. Not recommended for kittens under 6 months
Sale
Bestseller No. 3
Nature's Miracle™ Multi-Cat Self-Cleaning Litter Box
AUTOMATICALLY SCOOPS AFTER EVERY USE: Equip with smart-detection motion sensor and removable automatic rake for a convenient cleanup.LOW MAINTENANCE: When used as directed, the Nature's Miracle Multi-Cat Self-Cleaning Litter Box requires no daily scooping.HARD CLUMPING LITTER ONLY: The Nature's Miracle Multi-Cat Self-Cleaning Litter Box only works with hard clumping litter.CAUTION: Not intended for use with kittens less than 6 months or weighing less than 5 lbs. If your kitten is under 6 months of age or weighs less than 5 pounds, leave the unit UNPLUGGED and scoop waste until the kitten is 6 months old and weighs more than 5 pounds.
24/7 FRESHNESS WHEN USED AND STORED AS DIRECTED: Waste receptacle with carbon filter keeps mess and odor contained. High walls help prevent litter scatter, while the paw cleaning ramp helps prevent tracking around the box
EXTRA-LARGE BOX: Designed for multiple cats over 15 lb. This litter box is great for frequent travelers, families and children and multi-pet households
NIGHT LIGHT: Includes night light setting to create nighttime visibility for your cats
EASY SETUP: Simply refill, relax and remove! For optimal performance, get the full line of Nature's Miracle products - litter, accessories and more
Another recommendation…
An eBook called Cat Spray Stop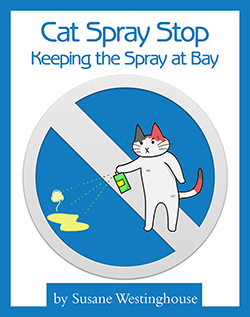 How Do You Get Cat Pee Out Of Shoes?
A Enzyme Cleaner Specifically For Pets
Cat urine stains and their associated smells are nearly impossible to remove with standard cleaning products or general household products due to the smell lingering and the fact your cat my urinate there again.
And sadly it will just get worse over time as the urine and smells compound.
But thankfully there is a solution…
A special Enzyme Cleaner designed specifically to remove cat stains and odours, forever and you can find one of the best options available here…
ANGRY ORANGE Pet Stain and Odor Remover - 2 Spray Pack - 32 oz Dog, Ferret, Rabbit & Cat Urine Enzyme Cleaner - 24 oz Pet Odor Eliminator for Strong Odor - for Pee on Carpet, Furniture, Tile, Wood
DESTROY PET STAINS & SMELLS - This Angry Orange odor eliminator and enzymatic pet carpet cleaner combo gives you all the power you need to keep the house smelling fresh and free from stains. Don't let your pet permanently mark their territory around your home.
CLEANS SURFACES - Our animal spray is a powerful pet urine enzyme cleaner for pee stains and many other accidents including feces and vomit. Works on carpet, wood floors, concrete, tile, couch upholstery, mattress bedding, pillows, car interiors, garbage cans, area rugs and cushions.
FRESHENS THE AIR - Tired of overpowering animal smells from a ferret cage or rabbit pen? Our dog and cat urine odor eliminator combats the bad kitty stench left in the litter box, dog urine in the yard, on kennel surfaces, or anywhere else the stink of pet waste is a problem.
CITRUS SCENT - Derived from fresh orange peels, our dog pee spray cleaner and pet odor eliminator for home smell like heaven and work like hell on stubborn messes. Note: Cats & Birds may be sensitive to concentrated levels of certain ingredients.
SUPER COMBO - We have your back! Whether you're dealing with stains or smells, our pet supplies are backed by our 24/7 customer support. Reach out if you have any questions or concerns.
Baking Soda
If you want another home cure for getting the smell of cat pee out of your shoes, baking soda is well worth trying!
Baking soda is widely used for removing odors in the kitchen such as wiping out shelves in the fridge. 
Sprinkle baking soda in the shoes and leave the soda in place for a few hours.
The baking soda does not remove the visible stain but should deal with the odor.
Once the shoes are smelling better try mixing the baking soda to a paste with water and rub this into the stained area. Leave for 10-15 minutes until the mixture dries and then tip out of the shoes.
Whilst you sort out what is causing your cat's change in behavior, it is well worth making your shoes as unattractive as possible.
Two sensible solutions are to stand a citronella candle in each shoe as these will not smell nice to your cat, or scrunch up pieces of tin foil to pop in each shoes as this is a much disliked texture to your moggy!
How To Get My Cat To Stop Peeing On My Shoe And Use The Litter Box Again
If you go through the different reasons in this article and then apply it this will get your cat to use the litter box and not your shoe
Now I know it can be overwhelming
Especially if you have pressure from family members to stop this behavior
I mean, how much can you do research and then try to apply everything
The worst part?
Nothing is working!
That's why i would recommend a guide called Cat Spray Stop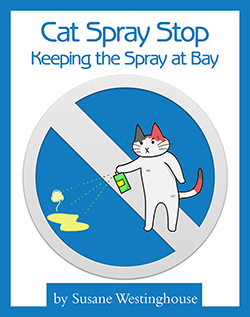 This guide is awesome trust me
I bought it myself as you can see from the screenshot here…
You don't have to go the stores to get this
It's delivered straight to your email within a minute!
This guide is a step by step system on how to stop your cat from peeing outside the litter box
It's all in one place and easy to follow
No need to go from one website to another
You just follow this guide
And you'll discover things you wouldn't over the internet
Want to learn more?
Maybe you're not convinced yet?
You can learn more here…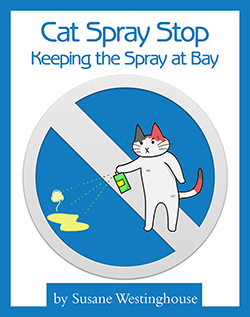 Understanding Why Your Cat Pees On Your Shoes
Your cat is not peeing in your shoes out of spite or to get you angry
It's their way of communicating with you to tell you something is wrong
The most important thing is not to shout at your cat or discipline them
This will make things worse
They need patience and understanding and of course love and affection (why is my cat not affectionate any more?)
Hopefully, if you have traced the root of your cat's behavior and dealt with the problem, you should find that your cat has already started using their cat litter tray successfully once again  – and it won't only be your cat that is feeling happier.
a guide called Cat Spray Stop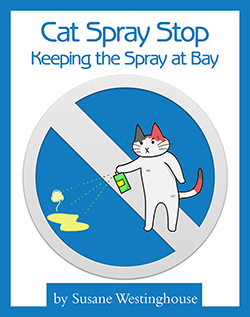 Related article – Cat peeing in laundry basket 
Related Article – Cat Peeing On Dog Bed 
Related article – Why is my cat peeing everywhere all of a sudden?
Last update on 2022-11-10 / Affiliate links / Images from Amazon Product Advertising API