In this article you're going to learn how you can stop your cat from peeing in your shoes
You'll discover why they are doing 
How you can stop it 
The best part? 
I'm going to reveal to you a awesome guide that teaches you via a step by step system that you can follow to get your cat to use the litter box 
Here are some reasons why your cat pees on your shoes…
Stress.
Medical Conditions.
Marking territory.
They miss you.
So if you're tired of your cat peeing outside the litter box and in your shoes then you're going to love this article as we'll explore all these items and more in-depth so you can diagnose then resolve the issue.
Sound good? 
Let's get started! 
DISCLOSURE: https://catloverhere.com/ is reader supported so if you buy any products featured on this site I may earn an affiliate commission. As an Amazon Associate I earn from qualifying purchases. Read my full disclosure here.Why Does My Cat Pee In My Shoes?
If your cat is peeing on your shoes then I recommend you take action immediately to stop this behaviour or it will spiral out of control.
When my cat started to pee all over my shoes (and elsewhere in the house) I discovered an eBook called Cat Spray Stop and amazingly the techniques taught in it actually stopped the cat peeing in my shoes and elsewhere…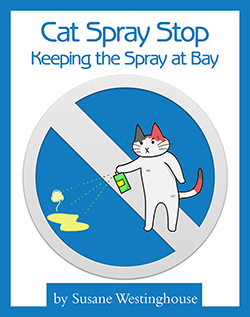 It really is quite an emotional moment when you find that your beloved cat has peed in your shoes!
It certainly takes your relationship to another level  – especially if the shoes were your best or favorite.
I love my Lacoste shoes – How about you? What shoes did your cat pee in? Let me know in the comments below 
Now, it could be said that you should not have left your shoes lying around, but nevertheless you must now have deep rooted concerns as to why your cat has done this – especially if you recall reading somewhere that cats do such things out of spite.
Rest assured, your cat did not use your shoes in preference to their cat litter tray because they were mad at you, but there are several possible reasons that they did what they did.
It is important that you understand the reason why, not only because you do not want the same thing happening again, but because you care about your cat and you realize that they might be trying to tell you something…
That way you can help your cat and stop this behavior too
It's out duty as cat parents right
There are several reasons why your cat is not happy. 
Let's take a look at some of the reasons
Could Your Cat Be Stressed?
Cats are most definitely creatures of habit and do not like changes in their lives.
If you haven't made a huge change such as having a baby, introducing a new cat or dog to the family, or have just moved house, there are many other things that can cause your cat to feel stressed.
How To De-Stress A Cat
These can help de-stress and reduce anxiety in cats…
Cat Calming Pheromone Diffuser Kit | Improved DE-Stress Formula | Anti-Anxiety Treatment for Cats | Reduces Stress, Scratching, Fighting & Other Problematic Behavior (1 Diffuser + 1 Refill)
✅100% DE-STRESS FORMULA: Our calming diffuser refill & plug-in is one of the best anti-stress diffusers for cats that helps to reduce anxiety. A solution to decrease fighting between cats and allow them to live in harmony
✅ DRUG-FREE: The diffuser emits a copy of the harmony marker pheromone. This allows cats to feel at ease and maintain a harmonious connection with one another.
✅ CORRECTION PROBLEMATIC BEHAVIOR: Effective for 90% of cats to reduce fighting, scratching, urine marking, hiding, and other behavior among cats in the household
✅HOW TO USE: The diffuser kit covers an area of up to 700 square feet for 30 days of use. After that, you need to replace the refill. Plugin upright into a wall outlet with vents facing up and never into power strips. Unsafe use can cause the diffuser's increase odor or leak.
✅ FIRST EFFECT: For best results, keep the diffuser connected for at least 7 days at all times
There is in fact a long tick list to check through to find the cause of the problem and these include moving your furniture around so that your cat has lost a favorite snoozing place or they doesn't like the new layout as they can't walk easily from room to room without having to walk around furniture.
Changing Your Cat Litter Brand Can Cause Stress
Did you change the position of their cat litter tray or did you dare to change the brand of cat litter – cats have a very strong sense of smell so they can tell from 20 paces that you have!
Have you by any chance used a lemon-scented cleaner to wipe out the cat litter tray?
Cats dislike the scent of lemon and your cat may have been making a 'silent protest' at its use.
Clean out the litter tray using an unperfumed cleaner or an enzyme cleaner and fill it with the usual brand of cat litter and life should revert to normal.  
Unscented Cat Litter Brands
Bestseller No. 1
Bestseller No. 2
Fresh Step Advanced Simply Unscented Clumping Cat Litter, Recommended by Vets, 37 lbs Total 18.5 lb Box (Pack of 2)
FIGHTS ODORS LONGER: Fresh Step Advanced Cat Litter starts fighting odors on contact to control odor longer compared to Fresh Step simply unscented
UNSCENTED CAT LITTER: Recommended by vets, this Fresh Step Advanced Simply Unscented Cat Litter is 99.9% dust-free and it is free from added fragrances and dyes
CLUMPING CAT LITTER: Created with your cat's health and happiness in mind, this high-quality clumping clay is designed to stay off your kitty's paws and help keep floors clean
ADVANCED FORMULA: This Fresh Step Cat Litter uses an advanced formula to neutralize odors with activated charcoal and no additional fragrance.
EASY TO SCOOP: Make cat litter box cleaning fast and easy; ClumpLock technology forms tight clumps to reduce stinky crumbles, making kitty litter easy to scoop
Bestseller No. 3
Fresh Step Simply Unscented Lightweight Clumping Cat Litter, 15.4 Pounds (Package May Vary)
ODOR CONTROL CAT LITTER: This Fresh Step Litter controls odors naturally with activated charcoal and no additional fragrance.
CLUMPING LITTER: Fight litter box odors with our easy to scoop, clumping unscented clumping clay cat litter
LOW DUST LITTER: For cleaner surfaces and clearer air, we developed a low dust formula
SCOOPABLE KITTY LITTER: Make cleaning easy with ClumpLock technology that absorbs liquid and forms tight clumps leaving behind no stinky crumbles
FRESH STEP LIGHTWEIGHT CAT LITTER: This unscented Fresh Step cat scoopable litter is created with your cat's health and happiness in mind in a lightweight formula that's easier to lift, pour, and store
Pretty Litter
I would recommend checking out Pretty Litter which is a awesome cat litter brand
Not only is it made of crystals and is great at controlling the odor but you can also monitor your cats health when your cat uses the litter!
Pretty Litter defines it's self as "the worlds smartest cat litter" and "Health monitoring litter that won't break your back, or the bank".
No more litter box smell – traps odor instantly and then eliminates moisture, so you'll never smell your cat's dirty business again.
You can discover everything about this in my in-depth Pretty Litter Review 
To pinpoint the problem, just work through all aspects of your cat's life and try and trace any changes that could have occurred that have caused your moggie anguish – even a new cat moving in up the road can cause problems – especially if the new cat has come into your cat's territory.  
You can check out my article How to calm a stressed cat down 
Your Cat Is Missing Your Company
If you cat is wanting your company, your shoes smell very strongly of you and are thus attractive to your cat.
The next best thing to having your company is to make your shoes theirs – and this is done by marking them as their territory.  
Whilst their action might not endear your cat to you, they are limited in how they can communicate how they are feeling.
Try and give your cat some play or cuddle time at approximately the same time each day and you well well find that they are really enjoying the extra attention and are quite happily using their cat litter tray every time.
It's important to spend as much time as you can with your furbaby
If you want some ideas on what fun things to do with your cat why not check out my article
Fun things to do with your cat at home 
Your Cat Is Marking Their Territory.
Cats of both sexes often mark their territory in one of two ways either by reversing against a vertical surface and spraying or by peeing on a flat surface, towels, clothes – or shoes.
There are several reasons for this and the first is that your cat could have a urinary tract infection (UTI).
When this happens, they associate using their cat litter with pain and will pee somewhere else. 
It is well worth getting your cat checked out by your Vet. If a UTI is found then some antibiotics should soon have your cat feeling really good again.
Unneutured cats do like to mark their territory and also if your cat is feeling insecure  they will do so too – but this can be rectified with cuddles.    
The Cats Litter Box Is Soiled
Cats will not use a soiled litter box so will instead seek somewhere else to pee, and it could be your shoes unfortunately.
So be sure to clean the cats litter box regularly as soon after it's pee'd as possible to avoid this.
If you're out at work all day and can't really control this consider a Robotic Litter Box…#
Self cleaning
Odor eliminations
Google and Alexa voice controls
Advanced sensors and radars to keep your kitty safe
Smart connected app
Triple layer safety protections
Free Shipping (US only)
Quiet
90 Day Trial
1 Year Warranty
Another recommendation…
An eBook called Cat Spray Stop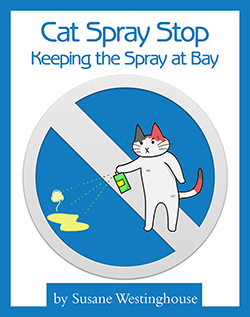 How Do You Get Cat Pee Out Of Shoes?
If you want another home cure for getting the smell of cat pee out of your shoes, baking soda is well worth trying!
Baking soda is widely used for removing odors in the kitchen such as wiping out shelves in the fridge. 
Sprinkle baking soda in the shoes and leave the soda in place for a few hours.
The baking soda does not remove the visible stain but should deal with the odor.
Once the shoes are smelling better try mixing the baking soda to a paste with water and rub this into the stained area. Leave for 10-15 minutes until the mixture dries and then tip out of the shoes.
Whilst you sort out what is causing your cat's change in behavior, it is well worth making your shoes as unattractive as possible.
Two sensible solutions are to stand a citronella candle in each shoe as these will not smell nice to your cat, or scrunch up pieces of tin foil to pop in each shoes as this is a much disliked texture to your moggy!
How To Get My Cat To Stop Peeing On My Shoe And Use The Litter Box Again
If you go through the different reasons in this article and then apply it this will get your cat to use the litter box and not your shoe
Now I know it can be overwhelming
Especially if you have pressure from family members to stop this behavior
I mean, how much can you do research and then try to apply everything
The worst part?
Nothing is working!
That's why i would recommend a guide called Cat Spray Stop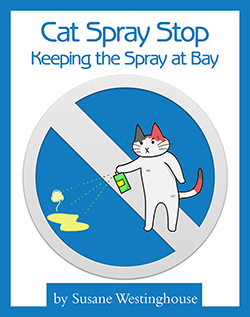 This guide is awesome trust me
I bought it myself as you can see from the screenshot here…
You don't have to go the stores to get this
It's delivered straight to your email within a minute!
This guide is a step by step system on how to stop your cat from peeing outside the litter box
It's all in one place and easy to follow
No need to go from one website to another
You just follow this guide
And you'll discover things you wouldn't over the internet
Want to learn more?
Maybe you're not convinced yet?
You can learn more here…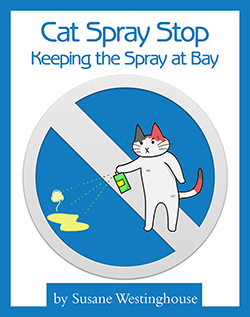 Understanding Why Your Cat Pees On Your Shoes
Your cat is not peeing in your shoes out of spite or to get you angry
It's their way of communicating with you to tell you something is wrong
The most important thing is not to shout at your cat or discipline them
This will make things worse
They need patience and understanding and of course love and affection (why is my cat not affectionate any more?)
Hopefully, if you have traced the root of your cat's behavior and dealt with the problem, you should find that your cat has already started using their cat litter tray successfully once again  – and it won't only be your cat that is feeling happier.
a guide called Cat Spray Stop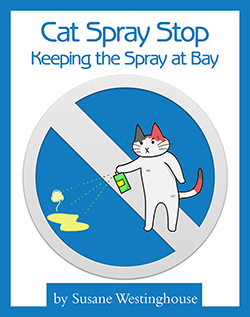 Related article – Cat peeing in laundry basket 
Related Article – Cat Peeing On Dog Bed 
Related article – Why is my cat peeing everywhere all of a sudden?
Last update on 2022-08-03 / Affiliate links / Images from Amazon Product Advertising API