If your Cat has started to pee and poo on your Clothes and you're wondering why then you're in the right place
Reasons include:
UTI's or other bladder issues like blockages.
A dirty litter box that can't doesn't want to use.
Stress causing strange behaviour.
An older cat that is too tired to walk to the box.
In this article I'm going to talk in detail about why your Cat is peeing and pooping on your clothes
You'll learn what is causing this problem
In fact, you'll learn how you can stop this behavior instantly by following this awesome guide (More about this later on)
So if you're tired of washing your clothes constantly because of Cat pee or Cat poo then you need to read this article
Let's get started…
DISCLOSURE: https://catloverhere.com/ is reader supported so if you buy any products featured on this site I may earn an affiliate commission. As an Amazon Associate I earn from qualifying purchases. Read my full disclosure here.
One quick way to solve this problem is with the downloadable Cat Spray Stop eBook which you can learn more about by clicking the button below…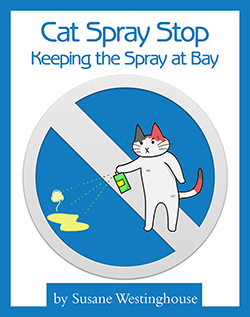 Possible Reasons Your Cat Is Urinating And Pooping On Your Clothes
Look,
When a Cat stops using their litter box and start to do their business in other places such as your clothes then this is a sign of something troubling your Cat
That is why the first thing you should do as soon as you realize this is to take your Cat to the Vets and get him checked out to make sure everything is okay
Cats that are suffering from a condition called UTI (Urinary Tract Infection) are one of the most common reasons a Cat stops using their litter box
Other diseases that a Cat could be suffering from are
Feline Interstitial cystitis
Which is a complex disease that causes inflammation in the bladder and because of this your Cat has the urge to urinate
Bladder Stones Or Blockage
These are some of the diseases that can cause your little furball to urinate outside the litter box
Now I'm not trying to get you scared or saying that your Cat's health is in danger
But what I'm what emphasizing is you should immediately take your Cat to the vets to ensure everything is okay (I hope it's all good with your Cat)
So you've taken your Cat to the vets and all is good with your Cats health (great!) then you need to look at other factors that is causing your Cat to pee on your clothes and not in the litter box
Detecting UTI's in Cats
Instead of guessing if your cat has a UTI there's actually cat litter that TELLS you without a doubt, introducing…
Pretty Litter defines it's self as "the worlds smartest cat litter" and "Health monitoring litter that won't break your back, or the bank".
No more litter box smell – traps odor instantly and then eliminates moisture, so you'll never smell your cat's dirty business again.
Related article – How to stop a cat from pooping on the floor 
Here's a list of possible common reasons why your Cat is not using the litter box
A Dirty Litter box
If the litter box is dirty then your Cat will not use it.
Cats are very clean animals and a dirty litter box will definitely stop them from using it.
We wouldn't want to use a washroom that is filthy so similarly your Cat will not want to use a filthy Litter box.
You should try to clean the litter box at least twice a day if that's not possible then once a day.
If you find that you don't have much time cleaning the litter box then it might be worth investing in buying a self cleaning litter box
Self cleaning
Odor eliminations
Google and Alexa voice controls
Advanced sensors and radars to keep your kitty safe
Smart connected app
Triple layer safety protections
Free Shipping (US only)
Quiet
90 Day Trial
1 Year Warranty
 Self Cleaning Litter Boxes on Amazon
Here's a really awesome self cleaning litter box from Amazon you might want to consider…
Sale
Why I Like It:
It's very easy to use and just takes 2 seconds to scoop the litter
It looks pretty cool too
Offers your Cat privacy
Great for large Cats or multiple Cat households
Stress
Yes, stress can cause your Cat to stop using the litter box
Your Cat can get stressed due to other Cats coming into your garden or area
Or maybe you're stressed and your Cat can sense that and become stressed too (Cats are sensitive animals)
A change of routine can cause stress
Maybe you've introduced another Cat to the household or there's an additional member to your family like a baby
These can all cause stress in your Cat.
Using A Cat Calming Pheromone Diffuser Kit 
These can help reduce anxiety in cats…
Cat Calming Pheromone Diffuser Kit | Improved DE-Stress Formula | Anti-Anxiety Treatment for Cats | Reduces Stress, Scratching, Fighting & Other Problematic Behavior (1 Diffuser + 1 Refill)
✅100% DE-STRESS FORMULA: Our calming diffuser refill & plug-in is one of the best anti-stress diffusers for cats that helps to reduce anxiety. A solution to decrease fighting between cats and allow them to live in harmony
✅ DRUG-FREE: The diffuser emits a copy of the harmony marker pheromone. This allows cats to feel at ease and maintain a harmonious connection with one another.
✅ CORRECTION PROBLEMATIC BEHAVIOR: Effective for 90% of cats to reduce fighting, scratching, urine marking, hiding, and other behavior among cats in the household
✅HOW TO USE: The diffuser kit covers an area of up to 700 square feet for 30 days of use. After that, you need to replace the refill. Plugin upright into a wall outlet with vents facing up and never into power strips. Unsafe use can cause the diffuser's increase odor or leak.
✅ FIRST EFFECT: For best results, keep the diffuser connected for at least 7 days at all times
Less Litter Box
The general rule is to have one litter box + 1 for your Cat
So basically to have an extra litter box
Cats sometimes like to pee in one and poo in another
If you have only one – try adding an extra litter box and see if that helps
Litter Box Location
If the litter box is near places where your Cat gets scared then this can cause a negative association with the litter box
You should avoid putting the litter box near a dishwasher or dryer or washing machine
The noise can scare your Cat and that can lead to putting off your Cat from using the litter box
If you live in a small apartment then you can check out my article on where to put Cat litter box in a small apartment 
The Litter Itself
Sometimes a Cat will stop using the litter box because of the litter
They can be fussy at times (A bit like me! lol)
Consider Softer Litter…
Sale
Bestseller No. 1
ökocat Super Soft Natural Wood Clumping Litter for delicate paws, 11.2 lbs, Medium
Natural Cat Litter: Our next-generation, plant-based, premium clumping, super soft cat litter is purrrfect for cats with sensitive paws or even kittens, with a texture similar to clay for easy transitioning.
Exceptional Odor Control: Wood fiber naturally prevents enzymes from bonding with liquid and waste to stop the creation of ammonia and odor
Clumping Litter: Precision cut wood fiber absorbs liquid on contact, forming solid, easy-to-scoop clumps that make cleaning the litter box quick and easy
99 percent Dust-Free: Our low-dust cat litter is made from clean wood fiber that has been screened and de-dusted for a cleaner pour and a healthier home and no dirty clay dust
Natural Cat Litter: Our sustainable cat litter is free of artificial fragrance, synthetic chemicals, toxic dyes, and GMOs; unlike clay, our biodegradable, compostable cat litter degrades quickly and cleanly
Sale
Bestseller No. 2
Dr. Elsey's Precious Cat Ultra Cat Litter, 18 pound bag
PREMIUM QUALITY: A combination of premium texture and granule size made with 100% bentonite clay for maximum clumping creates litter particles that are just the right size.
LOW DUST: Ideal for cats and owners who suffer from allergies with a 99.9% dust-free and hypoallergenic litter formulation.
HARD CLUMPING: Hard clumping medium grain clay helps prevent moisture from reaching the bottom of the tray and forms hard clumps that won't break down, making it easier to scoop.
SUPERIOR ODOR CONTROL: Formulated for single or multi-cat households with natural ingredients to keep your home smelling clean and fresh between litter box cleanings.
LOW TRACKING: A unique formulation of medium grain clay helps keep litter in the box where it belongs.
Sale
Bestseller No. 3
ARM & HAMMER Naturals Cat Litter, Multi Cat, 18lb Bag
AN ODOR-FREE HOME STARTS HERE…NATURALLY! Contains natural corn fibers, plant based clumping agent, baking soda, plus mineral oil for dust control. Also contains an artificial fragrance. Outstanding cat odor control for multi-cat households
OUTSTANDING ODOR ELIMINATION WITH NATURAL INGREDIENTS. The power of ARM & HAMMER Baking Soda + Corn + Plant extracts deliver superior odor control for multi-cat households. Natural clumping cat litter destroys the toughest kitty litter box odors
HIGHLY ABSORBENT, ABSORBS 2X AS MUCH LIQUID as clumping clay cat litter. Easy to scoop cat litter clumping binds into small, light, easy to remove clumps. With natural corn fibers, a plant-based clumping agent + Baking Soda
LOW DUST FORMULA, 50% LIGHTER than traditional clay cat litter. Easy to carry, easy to pour. Natural cat litter with corn fibers, plant extracts, Baking Soda, and mineral oil for dust control. Natural kitty litter with a soft footing cats will love
SUPERIOR ODOR CONTROL FOR MULTI-CAT HOUSEHOLDS. Natural cat litter specially formulated to provide outstanding cat odor control for homes with multiple cats. Fresh Scent fragrance plus natural ingredients for outstanding cat litter odor control
Have you changed the litter?
If you have it's best to introduce it gradually rather than changing it completely
I go into more detail in another article I had written
You can check it out by clicking the link below
Why has my Cat stopped using the litter box 
Related Article – How to stop your cat from pooping on the floor 
Get Your Cat To Stop Peeing & Pooing On Your Clothes And Use The Litter Box Instead
If you're tired of your Cat peeing and pooping on your expensive clothes and want a fast and easy solution then you need to follow this guide I bought personally
This guide is called Cat Spray Stop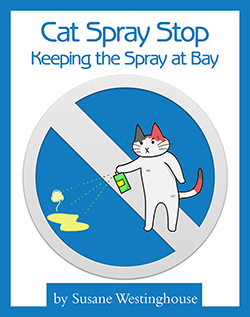 it's a guide that teaches you how to get your Cat to use the litter box.
But don't you have the information over the internet?
Of course you do
So what makes this guide so special?
it is over 140 pages long which is all about why your Cat is not using the litter box and how you can get them to.
I actually came across this guide last year so I decided to purchase it myself to see what it's all about.
Here's the screenshot of my order…
To be honest with you, the sales page does look spammy but trust me when I say this…
I don't think you'll find what you'll learn in this guide on the internet.
It goes so in depth!
The best part?
It's easy to follow because it's a step by step system that any Cat parent can follow
What i love about this is you have all the information altogether
What I mean by that is
You don't have to research or jump from one website to another
it's all there right in front of you
Researching and getting information from this website and that website can cause your brain to go overload! And that can cause you stress.
Check out Cat Spray Stop eBook today and stop your cat from peeing on your clothes forever…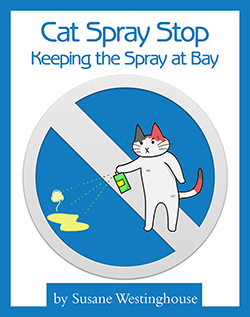 Cat Peeing and Pooping On Clothes
No Cat parent wants their clothes smelling like Cat urine or being stained with Cat poo
Especially if you wear designer brands
How many times can you clean your clothes before they start to shrink?
It can become expensive!
That's why you need to understand why your Cat is not using the litter box and peeing on your clothes
In this article I have gone through the why and how you can stop this behavior
But if you're impatient and want to solve this problem ASAP then you need to check out Cat Spraying No More
This guide will help you all the way
You just follow it and discover different cool ways to get your Cat to use the litter box
I have written an in depth review of this which you can check out by clicking the link below
Instead of buying new clothes every few weeks
It'd be better if you invest in this guide and stop this behavior permanently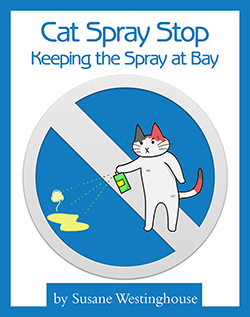 Related Article – Cat Peeing On Dog Bed 
Last update on 2022-06-07 / Affiliate links / Images from Amazon Product Advertising API