It can be very annoying and frustrating when your Cat keeps peeing on your expensive couch on the same spot.
You cleaned up the urine and happy with yourself that it's gone
(By the way you should use Rocco & Roxie Urine eliminator, you can check out my in-depth Rocco & Roxie Cat Urine Remover Review)
But he's gone back and peed again!
All that hard work down the drain
It's frustrating right?
Last thing you want is to get rid of that beautiful couch because it's being used as a Litter box
It cost a lot of money and your Cat is ruining it everyday
I understand what you're going through being a Cat parent myself
You don't need to worry anymore
Because In this article you're going to discover how you can get your little feline friend to stop peeing on your couch on the same spot all the time!
You'll learn why your Cat is behaving like this And ways you can get your Cat to use the litter box again
Sound good?
The first thing we need to look at is why your Cat is peeing on your Couch…
DISCLOSURE: http://catloverhere.com/ is reader supported so if you buy any products featured on this site I may earn an affiliate commission. As an Amazon Associate I earn from qualifying purchases. Read my full disclosure here.
If your cat is ruining your couch by peeing on it then I know that feeling well as my little furbaby once got into the habit of that many times a few years back and I literally tried everything to stop it to no joy.
That's until I discovered the simple methods taught in an eBook called Cat Spray Stop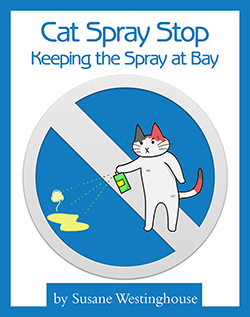 Cat Peeing On Couch Suddenly? Possible Reasons
Medical Condition
If your Cat has started peeing on your Couch all of a sudden and not using the litter box then this could be a sign from your Cat to tell you something is wrong medically
That is why it's important to get your Cat examined by a Veterinarian
Many medical problems could cause your Cat to avoid using the litter box and pee in other places
Medical problems such as
Urinary Tract Infection
Diabetes
Arthritis
And other painful and serious health problems
You don't want to leave it too late as Cats are very subtle in hiding pain and this is one way of them showing you that something is wrong.
So take them to a vet immediately….
CLICK HERE TO TALK TO A VET ONLINE INSTANTLY
If all is okay with your Cat then that's great news!
Another reason why your Cat is not using the litter tray and peeing on your couch is because they love high places
Detecting Future UTIs In Cats
There are cat litters that can automatically detect UTI's for you, so you don't have to guess or decipher your cats communication (i.e. peeing on the couch)….
No products found.
High Places Makes Your Cat Feel Safe
Cats love high places
Couches, beds, chairs, furniture – They are all high places and are above the floor which gives a good view
All these high places is perfect for your little feline friend
It keeps them safe and allows your kitty to spot any potential danger and will know any escape routes if he needs to escape
They're amazing animals right
You see, for your Cat survival is priority and it's natural for them to be like that
The last thing your Cat wants is to be ambushed
That is why when your Cat is peeing on your Couch or even maybe your bed, it's their way of saying to you that they feel more safe using your Couch rather than the litter box!
Issues With The Litter Box
When a Cat decides to pee elsewhere other than the litter box then this is the Cat parents fault!
Yes that's right – it's our fault they're not using the litter box
Let me explain…
Location of Litter Box
You need to look at where the location of the litter box is
Is it somewhere accessible? Easy to get to?
Is it in a corner where your Kitty may feel trapped?
You can actually help your Kitten out just by making a few changes to the litter box
Moving the litter box to an area where your Cat will feel more secure is a start
If you have a small apartment and struggling to figure out where to put it you can check out my article by clicking the link below
Where to put Cat litter box in a small apartment 
Your Cat loves choices so maybe add another litter box or two throughout the house
The general rule regarding litter boxes is one per Cat and one for the household
And if you have say three Cats then you need four litter boxes
The advantage of placing them in different locations will reduce the chances of your Cat avoiding the litter box
You should place the litter box in areas where your Kitty has a good view of things and makes it difficult for any other animal to trap them
Try to avoid placing the litter box in small spaces such as the closet or small rooms
Another thing to note is the litter box itself can make a huge difference too
You should try to buy a litter box that is uncovered especially for Kittens
The Litter Box May Not Be Clean
Clean the litter box regularly too (I know it's hard work but your a clean litter box will be appreciated by your little feline friend),
You can automate this task with a robotic litter box…
No products found.
The Issue May Be With Litter Box Smells
Cat urine stains and their associated smells are nearly impossible to remove with standard cleaning products or general household products due to the smell lingering and the fact your cat my urinate there again.
And sadly it will just get worse over time as the urine and smells compound.
Also, the scent and chemicals of some household cleaners can be overly strong for your cat and actually discourage them from using the litter box.
This can cause them to go pee elsewhere, like your couch.
But thankfully there is a solution…
A special Enzyme Cleaner designed specifically to remove cat stains and odours, forever and you can find one of the best options available here…
No products found.
If your house is currently smelling bad from cat urine or your cat is continuing to urinate around the house then consider this…
A special Pet Smell Odourizer that eliminates odours rather than masks them and it will make your house smell fresh again.
This Pet Smell Odourizer here is specifically designed for this task…
No products found.
Territorial Problems
When other Cats start to come into the area then this can cause your Cat stress
And when your Cat gets stressed this leads to litter box avoidance
Cats are territorial animals and they can get into Cat fights when other Cats start coming close to their territory (Your garden)
When this happens they will either spray in the house or stop using the litter box
Another thing to mention is when a new Cat is introduced in the household
If this is not done correctly then again this will cause your Cat stress
If you do decide to adopt another pet then make sure they are introduced slowly
If you've already have introduced them too quickly then separate them and reintroduce them
In these circumstance vertical territory should be bought such as Cat trees, shelves or any tall furniture that your Cat can use
I would recommend checking out this Cat tree for territorial issues as it gives your cat somewhere to call his own…
No products found.
How To Stop Cat Peeing On The Couch – A Quick And Easy Fix!
I can see your eyes lightening up already just by reading this headline!
And I'm glad it is because I know how frustrating it can be when your Cat decides to stop using the litter box
Things become very stressful
At home and at work because you're constantly worrying about your Cat and that if he's urinated on the couch again or just anywhere else in the house
It can become a real problem when this behavior continues to happen because other family members might not be able to tolerate as much you can (You're a Cat lover)
And sometimes your own family members start to make comments about letting go of your Cat
Now that is not even something to think about!
I talk from experience
I was doing research on how you can get a Cat to use the litter box
And I found this guide called called Cat Spray Stop
It's a step by step easy to follow system for a Cat parent to help get their Cat to use the Litter box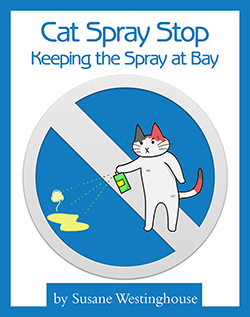 It did look interesting so I decided to purchase it as you can see here…
And to be honest, the sales page does look spammy but I was glad I took a chance and bought it!
It is pretty awesome
You actually learn things and tricks that you wouldn't find over the internet, so I recommend you at least check out what it's about here…
Related article – Why is my cat peeing everywhere all of a sudden?
Related article – Cat Spraying No More Review 
If your cat is spraying even after you have neutered then check out my article
How to stop a cat from spraying after neutering 
A Reminder Why Your Cat Is Peeing On The Couch In The Same Spot
When your Cat starts to pee on your expensive Couch then this is their way of telling you that is something is wrong
The first thing you need to do is get your Cat checked up at the Vets to make sure nothing is wrong because when a Cat stops using the litter box then it could be a sign of a medical problem
If all is good with your Cat then you need to look and analyze and see what is causing this behavior
Yes, I know it can be frustrating
Especially if it's costing you money!
But whatever you do,
Do not punish or shout at your little Kitty
This will make things worse and can cause your Cat to become afraid of you and I'm sure you don't want that
If things don't improve and you're running out of ideas then I would recommend checking out the guide I recommended to you earlier
called Cat Spray Stop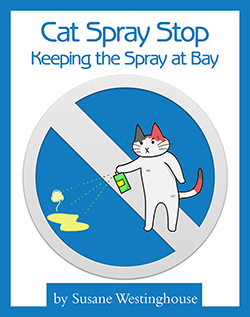 Last update on 2023-07-20 / Affiliate links / Images from Amazon Product Advertising API