Early this year, I adopted an year-old cat to keep my daughter company. I'm a cat enthusiast, and owning one has always been my desire.
However, after a few days of adapting to the new environment, the cat started doing something rather odd.
My cat started peeing on the bathroom rug, drenching it with its unpleasant-smelling urine. At first, I would shout at it and try to train it to use its litter box.
However, my shouting and training bore no fruits. Luckily, I discovered why it was peeing on my bathroom mats, and the good thing is I learned how to stop it.
Keep reading if you are experiencing the same problem with your cat.
Here are the main reasons why your cat keeps peeing on bathroom rug:
Territorial Markings
New Environment
Your Cat Likes the Rug
Issues with the Litter Box
Medical Conditions such as UTIs
Behavioral Problems
Now let me expand on all these reasons and tell you how to solve them…
DISCLOSURE: http://catloverhere.com/ is reader supported so if you buy any products featured on this site I may earn an affiliate commission. As an Amazon Associate I earn from qualifying purchases. Read my full disclosure here.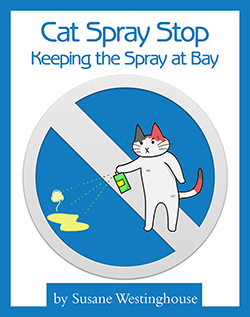 Why Do Cats Pee On Bathroom Mats and Rugs?
If your Kitty is not using the litter box and peeing on your bathroom rug then this can be a cause for concern
Why?
Because it's not usual for a Cat to stop using the litter box
It's important to find out why your Cat has stopped using the litter tray
The first thing you need to do is get your Cat checked up to ensure he's all good
1. Medical Conditions such as UTIs
UTI (Urinary Tract Infection), or feline urinary tract infection, can occur in cats too. Inflammation of the urinary tract can make the cat experience pain while urinating and frequently urinate.
The cat can associate the painful experience with the litter box and, in this case, result in using the bathroom rug as its toilet. As a result, your cat may become reluctant to use the litter box.
If you suspect a UTI you must talk to a vet immediately….
CLICK HERE TO TALK TO A VET ONLINE INSTANTLY
Detecting UTIs In Cats
If you want to know when your cat has a UTI then using Cat Litter which automatically picks up on it is a good start…
It's a natural cat litter that monitors your cats health by containing an indicator that changes colour when abnormalities in your cats urine are detected.
No products found.
2. New Environment
If you recently moved into a new house or adopted a cat, the new environment can stress the cat.
As a way of coping with the recent changes, your cat is likely to pee on your bathroom carpets because they are the most comfortable surfaces in your home.
3. Your Cat Likes the Rug
It may be hard to believe that your cat would be attracted to a bathroom rug when it has a litter box. But yes, it is possible. It is also likely that your cat likes peeing on the bathroom rug because it is drawn to its scent.
Most bathroom rugs are made with a non-slip rubber backing.
This non-slip backing releases an enchanting scent that attracts your cat. If the cat thinks the mat is lovely, it's only a matter of time before they decide that the carpet is "his" by peeing on it.
4. Issues With the Litter Box
Your cat might be drawn to peeing on the bathroom mat to show its displeasure with the status of its toilet.
This is a relatively rare occurrence but speaking from experience, several factors might make your cat disinterested in its litter box.
These factors include:
Cleanliness
Location
Accessibility
Size
Cats are clean animals and will not go near a dirty or smelly litter box.
If you're out of the house all day and cannot clean the LitterBox shortly after your cat uses it consider am Automatic Litter Box
Self Cleaning Litter Boxes
If you use a self cleaning litter box then your cats box will always be clean increasing the chance of them using them…
No products found.
5. Territorial Markings
It's no secret that cats are territorial creatures and will go to the extent of peeing on furniture and rugs to mark their territory.
Such behaviour is typical with male cats when they mature or when other animals or person starts invading their territory.
Urinating on the bathroom rug is a way of communicating.
Even after marking its territory, it is likely that the behaviour will persist to the extent of becoming a habit if you fail to take action.
6. Behavioral Problems
If your cat is not suffering from any bladder infection or another medical condition, behavioural problems could be why it is soiling the bathroom carpet.
Urine marking activity is more common in male cats and multicat families than in single-cat households.
Also, some cats are naturally naughty and don't like to be commanded.
And who knows? He might even pee on the toilet mats.
7. Cat Urine Not Being Cleaned Properly
What do I mean by not being cleaned thoroughly
You're probably thinking you've cleaned the rug completely
You've washed it inside out countless of times!
Put it in the washing machine, cleaned it with this product and this home remedy!
Only for your Little furball to come back and pee on it again!
Your Cats nose is very sharp!
Although you may have thought you've cleaned the urine and you can't smell it anymore
Your Cat can still smell it and this is why they keep going back to pee on the same very rug again
Have a look at this cat urine remover…
Cat urine stains and their associated smells are nearly impossible to remove with standard cleaning products or general household products due to the smell lingering and the fact your cat my urinate there again.
And sadly it will just get worse over time as the urine and smells compound.
Also, the scent and chemicals of some household cleaners can be overly strong for your cat and actually discourage them from using the litter box.
But thankfully there is a solution…
A special Enzyme Cleaner designed specifically to remove cat stains and odours, forever and you can find one of the best options available here…
No products found.
If your house is currently smelling bad from cat urine or your cat is continuing to urinate around the house then consider this…
A special Pet Smell Odourizer that eliminates odours rather than masks them and it will make your house smell fresh again.
This Pet Smell Odourizer here is specifically designed for this task…
No products found.
How to Prevent Cats from Urinating on Bathroom Rug
To stop your cat from taking a piss on your bathroom carpet, the following are solutions to go by:
1. Block Access to the Bathroom Rug
You can do this in various ways. You can keep the bathroom carpet inside the bathroom and ensure the bathroom door is closed at all times.
To intimidate your cat, you can also use non-lethal deterrent sprays on the mat, like air bursts or sound blasts.
2. Regularly Clean the Litter Box
As stated earlier, cats will resort to using your bathroom rug if the litter box is dirty and stinking.
Therefore, clean the box regularly to avoid pushing the cat away to the carpet.
If you're not at home all day and that's when the issue is happening then consider an automatic litter box…
Self Cleaning Litter Boxes
No products found.
3. Litter Box Positional Change and Upgrades
It is essential for the cat's privacy you put the litter box in a safe, quiet and private place.
Also, if the little box is small, get a bigger one and one for each cat. Remember, cats like having personal space.
4. Take Your Cat for a Veterinarian Check-Up
If you suspect your feline companion might be having a medical problem that could be making it frequently urinate and on the bathroom mat, it is essential you take it to a medical checkup at the veterinary.
Cats are experts at hiding pain; therefore, not taking immediate precautionary measures can be detrimental to your cat's health.
5. Train Your Cat To Stop Peeing Forever
Rather than dealing with the aftermath of continually having to clean the bath mat or block access to the bathroom then consider training your cat on where it is and isn't allowed to pee.
One quick way to solve this problem is with the downloadable Cat Spray Stop eBook which you can learn more about by clicking the button below…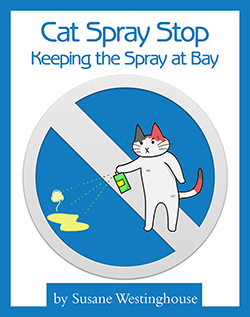 It's a step by step guide that is easy to follow to get your Cat to use the litter box
It goes in really deep and you'll learn things you won't find on the internet! You'll be surprised.
I have to say this guide is something ALL Cat Parents should read.
I personally bought this myself, here's my receipt…
6 Reasons Cats Pee on Bathroom Rug
Here's a reminder of the 6 reasons cats pee on bathroom rug:
Your cat might be marking its territory
Stressing new environment
Your Cat Likes the Rug
Litter Box problems
Medical Conditions such as UTIs
Behavioral Problems
How to Stop Your Cat Peeing On The Bathroom Mat
As a reminder here are the solutions to stopping your cat from peeing on the bathroom mat:
Block Access to the Bathroom Rug
Regularly Clean the Litter Box
Litter Box Positional Change and Upgrades
Take Your Cat for a Veterinarian Check-Up
Train your cat not to pee on the bathroom mat (and they'll also pee on your front door mat) and other areas it's not supposed to.
Related article – Why is my cat peeing everywhere all of a sudden?
One quick way to solve this problem is with the downloadable Cat Spray Stop eBook which you can learn more about by clicking the button below…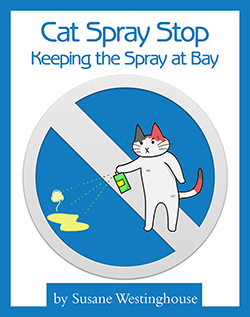 Related reading: Cat Spraying No More Review
Last update on 2023-07-20 / Affiliate links / Images from Amazon Product Advertising API