Most likely your cat is not using the litter box after moving to a new home because of stress.
You see cats love routine and as soon as that changes they start to get stressed and when they get stressed they pee outside the litter box.
Your furbaby needs time to adjust to their new surroundings and in this article you'll discover exactly how you can get your cat to use the litter box in a new home.
Get your Cat to use the Litter box using the methods shown to you in this article
The best part?
They're so easy to follow, any Cat parents can follow this and get their Cat to use the Litter box again!
Let's get started…
DISCLOSURE: http://catloverhere.com/ is reader supported so if you buy any products featured on this site I may earn an affiliate commission. As an Amazon Associate I earn from qualifying purchases. Read my full disclosure here.
After moving home (and therefore having to move my cats litter box) my cat started spraying all over the house and not using his litter box.
Thankfully I came across this guide called Cat Spray Stop and it literally saved my house and my relationship with my cat…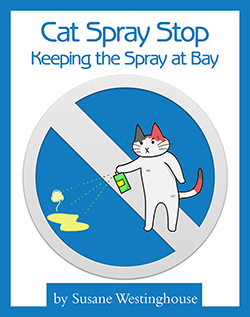 Why Your Cat Is Not Using The Litter Box After Moving 
1. Cats don't like change
Change frightens cats, and this is especially true when it comes to new things.
This might be a contributing factor if you relocated your home and therefore the litter box or even if you just moved the location of the litter box in your existing house.
It may simply take time for your cat to readjust to it's new location or it may need re-training on where it is and is not allowed to pee.
If you want your Cat to use the Litter box as soon as possible then I would recommend checking out this step by step guide called Cat Spray Stop to avoid this continuing to happen…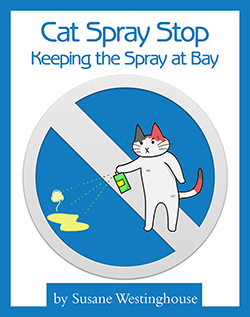 2. Your cat may be confused by you moving the litter box
Switching the location of a cat's litter box might cause confusion in older cats with cognitive impairment.
You should try to maintain your cat's litter box in the same place if feasible if you have an elderly cat that appears to be losing any of its memory.
3. Perhaps you've upset your cat
If you change a cat's litter box to a position that is less appealing to them, they may become agitated.
Unhappy cats may stop using the litter box altogether, regardless of where it is placed.
Even while you might find it more convenient to keep the litter box hidden and out of mind, your cat won't.
Try to put it in a location where it's easy for it to find and always accessible.
4. Your cat doesn't like the new location 
When a cat originally used the litter box but no longer does, the most typical explanation is that they dislike the new location.
Positioning the litter box in a hidden space is likely to make it more difficult for your cat to use.
Try different locations in the house until the cat finds one that suits it.
5. Litter Box Problems 
The litter box may not meet your kitten's needs or be hard to reach. Too noisy, narrow, or open?
If you try different approaches, you may find your cat's favourite.
For example, older cats with arthritis may not utilize litter boxes.
The litter box must be easily accessible to the cat.
A dirty litter box may also contribute because cats are thorough. They take personal and public cleanliness very seriously.
How To Get Your Cat Using The Litter Box Again After Moving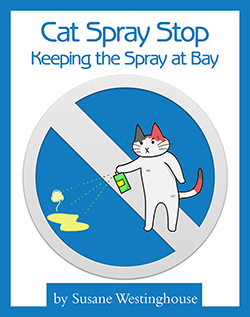 1. Consult your vet
It's highly likely that you moved your cat's litter box, but, the date of the move may have coincidentally coincided with a health issue.
Make an appointment with your veterinarian if your cat isn't using their litter box as numerous health conditions can cause this.
CLICK HERE TO TALK TO AN VET ONLINE INSTANTLY
2. Move the litter box back to a familiar location
If you just have one litter box in your home and your cat is now urinating and taking a dump outside the litter box, you will want to make sure that this problem is resolved as soon as possible.
You can try repositioning the litter box so that it is in the very same general area as before, and then give your cat some time to become accustomed to using it.
3. Try a different location
Make sure to look for a new place if transferring the litter box back to its original location is not an option.
Don't change the litter box all at once; do it gradually over several days to avoid overwhelming the cat.
4. Make the new litter box site as similar to the old one as necessary
Using the litter box in a dim, dingy corner of the home numerous times a day isn't appealing to them.
If your cat doesn't like the new position of the litter box, he or she may switch to an area of the house without a box that is more convenient for them.
The new litter box site should be tailored to the needs and wishes of the cat, or the litter box can be moved gently to a more suitable area
5. Add an extra litter box
Add a second litter box if necessary, and allow them plenty of time to get used to the new location.
It may also be beneficial to reduce the number of spaces in their home so that they are less likely to become lost and confused.
6) Make Your Cat Feel Secure And Safe
Show your Cat extra love and affection
Make your Cat feel more secure by giving her more attention
You can reassure your Cat by telling her everything is going to be fine and there's nothing to worry about
Your Cat needs you at this time so make sure you're there for them
These comforting words and affection will go a long way to make your Cat feel more at home
Try to be home with your Cat and spend some quality time
7) Play with your Cat
Stroke and pet your Cat
Be around her and show her that you're there for her
This will make your Cat feel safe
If you want to learn more on how to deal with a Cat that is stressed then you can check out my article
How To Calm a Stressed Cat down 
8) Use Old Litter Box
If you haven't thrown away the old Litter box, then make sure you use this same one
This will make it easier for your Cat to adjust to her new surroundings because the scent of the old hose or apartment will be familiar for her which will incline your Cat to use the Litter box
If you have thrown the old Litter box out got a brand new one then I would suggest you place some old towels or clothes near the litter box
The familiar scent on the old clothes or towels will be familiar to your Kitty which will reassure her she can use the Litter box as it's safe
9) Gradually Introduce Your Cat To The House
If you've just moved in then you can still probably follow this method
Moving to a new house can be very stressful for your Cat
You need to take things slowly with your Cat
What I mean by this is, slowly introduce your Cat to the new home
Make one room of the house for your Cat (For the time being)
So make sure her litter box is there, food, water, bed and her favorite toys
Keep this room for your Cat only
Let her get used to the new smell of the house, the new sights of the house and the new sound of the house
This room is her safety net and it'll help her feel secure in the meantime
Slowly start to introduce her to the rest of the house
This will hopefully stop any accidents with the Litter Box
10) Clean Up Urine Thoroughly Using The Correct Cleaning Products
If your Cat has urinated somewhere other than the Litter box then it's important to clean that area thoroughly
The reason being is, your Cat will just come back to the same spot and urinate again thinking that's where it's new toilet is.
Use An Enyzme Cleaner
You want to get a Urine remover that has enzyme cleaner in them as this will completely remove the urine smell
Cat urine stains and their associated smells are nearly impossible to remove with standard cleaning products or general household products due to the smell lingering and the fact your cat my urinate there again.
And sadly it will just get worse over time as the urine and smells compound.
But thankfully there is a solution…
A special Enzyme Cleaner designed specifically to remove cat stains and odours, forever and you can find one of the best options available here…
No products found.
Check out the best product to remove cat urine smell
If your house is currently smelling bad from cat urine or your cat is continuing to urinate around the house then consider this…
A special Pet Smell Odourizer that eliminates odours rather than masks them and it will make your house smell fresh again.
This Pet Smell Odourizer here is specifically designed for this task…
No products found.
If your Cat keeps peeing on the same spot even though you've cleaned it up thoroughly then you should check out my article >> Stop a Cat from peeing on the same spot
If your cat is pooping everywhere then make sure to check out my article – How to stop a cat from pooping on the floor 
11) Catify Your New Home
Try to make your home suitable for your Cat so she feels comfortable
If you haven't already got a Cat tree then you should buy one!
Your Cat will love you for it.
No products found.
A affordable cat tree is a good place to start, they tend to love those.
Why Your Cat Won't Use It's Litter Box After Moving The Litter Box Or Moving House
Here's a reminder of why moving your cat's litter box means they won't use it;
• Cats don't like change
• Litter Box problems
• Perhaps you've upset your cat
• You may have confused your cat
• Your cat doesn't like the new location
And as a reminder here're the solutions;
• Try a different location
• Move the litter box back to a familiar area (as in the same room it was in at the old house_
• Make the new litter box site as similar to the old one as necessary
• Move the litter box gradually
• Consult your vet
• Add an extra litter box
If you want your Cat to use the Litter box as soon as possible then I would recommend checking out this step by step guide called  Cat Spray Stop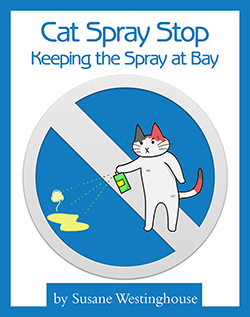 This guide has it all, and I personally bought this myself  as  you  can  see  below…
And to be honest I was really surprised at how in depth this guide gets into
There show some really awesome ways to stop your Cat urinating from urinating outside the Litter box you'll be surprised
It's crazy because it looks like a scam (Especially the sales page)
But glad to say it's not a scam!
What I love about this guide is you have all the help you need on one page
You don't have to do research as to why your Cat is behaving in this manner and stopped doing this!
You just follow this easy step by step system and by the time you know it, your Cat will be using the Litter Box…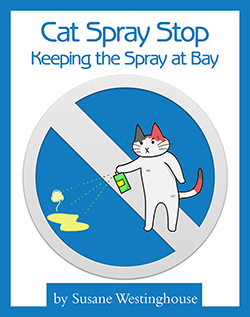 Related article – Why is my cat peeing everywhere all of a sudden?
Check out my related article Cat Spraying No More  – Is It a Scam 
Last update on 2023-07-20 / Affiliate links / Images from Amazon Product Advertising API